Share Your Photos!
Thanks to our customers for sharing these wonderful photos of birds and other backyard critters!
If you'd like to see your photos posted here, send them via email to: [email protected]. Please send in .jpg format and be sure to include your name and city. By submitting your photos, you are giving Wild Birds Unlimited permission to use the image on our web site, in our emails to customers, or in-store.
Click on each photo to view it as a larger image in a new window.
September 2019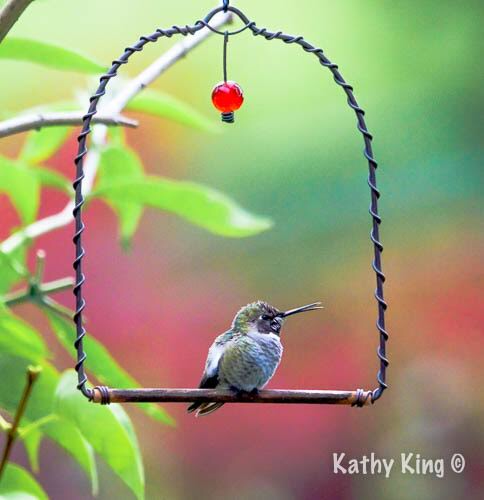 Former staff member, and hummingbird enthusiast, Kathy King sent us this wonderful photo of an Anna's Hummingbird enjoying his hummingbird swing! This little hummer likes to relax and preen on his swing, all while watching over his territory.
August 2019
These Deer are sure enjoying our Wild Birds Unlimited mix of corn, wheat, and oats (also known as hen scratch or duck food). Betsy and John Gibbons have about 20 deer in their yard, including some adorable fawns!
July 2019
Olga Puzic captured these beautiful photos of Rufous and Anna's Hummingbirds in beautiful Squamish during the first week of July!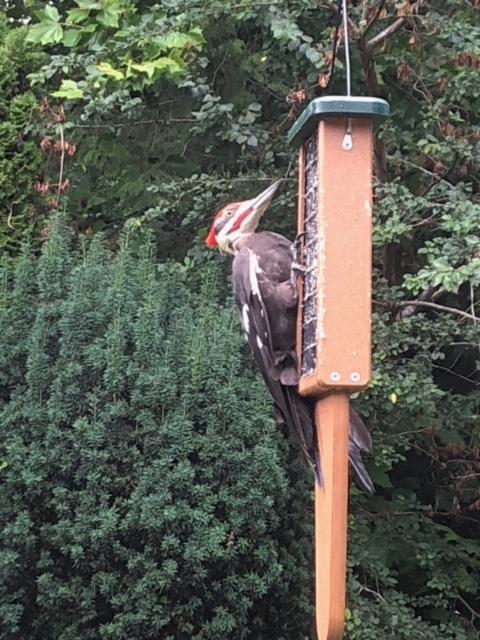 John Voiles managed to get an even closer shot of a Pileated Woodpecker at his suet feeder!
May 2019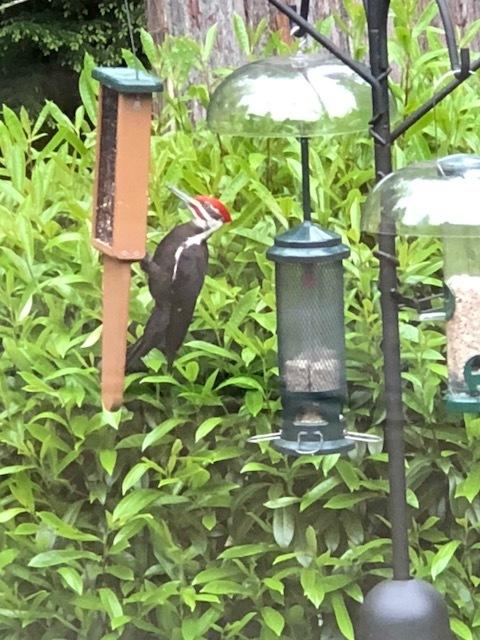 John Voiles got a wonderful surprise at his suet feeder... his first Pileated Woodpecker!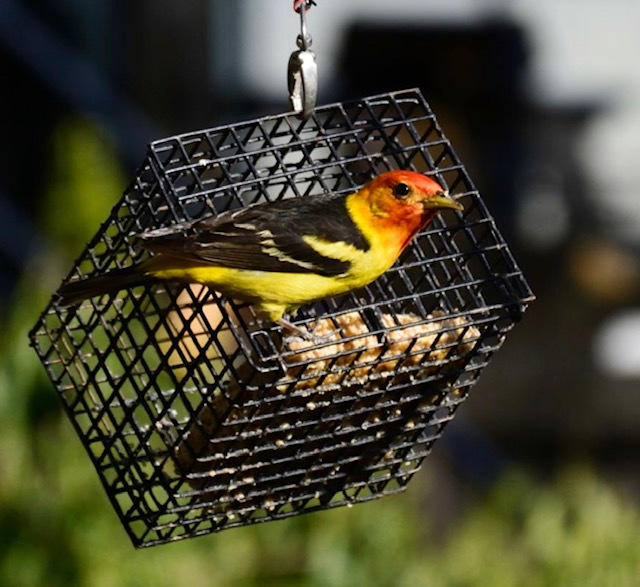 Mickael sent us this gorgeous photo of a male Western Tanager at his suet feeder! Western Tanagers can be found throughout BC during the breeding season, from May to September. Their diet consists mostly of insects (hence the suet) as well as fruit.
April 2019
Lise Brayham sent us these lovely photos of an American Goldfinch (Left) and a Spotted Towhee, also know as her 4 am alarm clock (Right).
Chris Jones rescued this Northern Saw-whet Owl after it flew into one of his windows. After temporarily bringing it inside to warm up the owl flew away no problem.
If you're having problems with window strikes, have a look at our list of solutions here!
Laura Marie added some sticks to her Tidy Cylinder Feeder (top, left) in order to allow the bigger birds like the Steller's Jays a place to perch and feed. In the photo a Dark-eyed Junco and a male Downy Woodpecker are sharing a delicious cylinder meal.
Laura also has a Squirrel Buster feeder which is being enjoyed by many of the smaller birds such as the Pine Siskins (top, right), Black-capped Chickadee and Dark-eyed Junco (bottom, left), and a Spotted Towhee (bottom, left).
March 2019
A flock of Bushtits seem to be just as at home on Keith and Adele Wade's Dinner Bell feeder (left) as they are on the Hummingbird feeder (right)!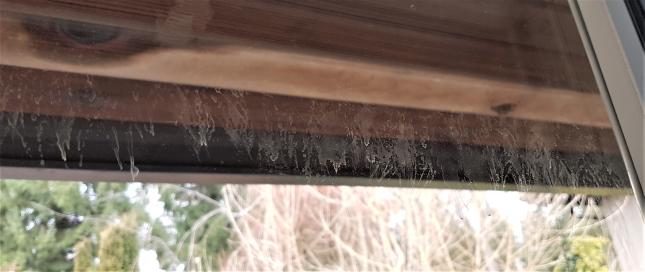 A very vigorous Northern Flicker has been utilizing Delphia Johnstone's windows as a tail prop, leaving behind this "tail feather art"!
February 2019
Linda Halingten sent us these photos of a flock of Bushtits (left) and a Northern Flicker & Black-capped Chickadee (right) enjoying our recent snowfall.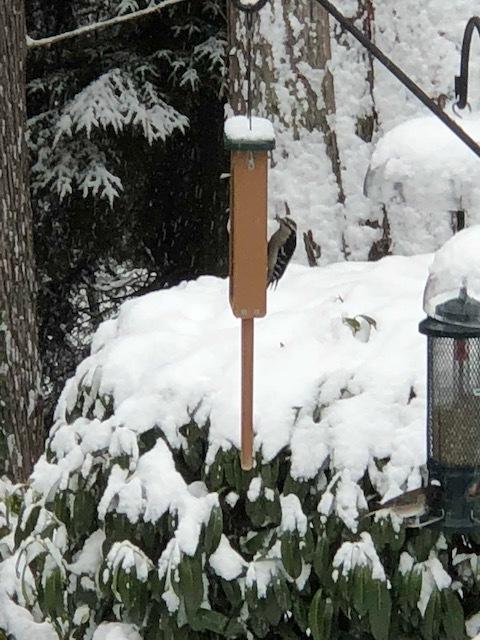 John Voiles snapped this photo of a Downy Woodpecker in the snow at his suet feeder.... the first he has seen all winter!
January 2019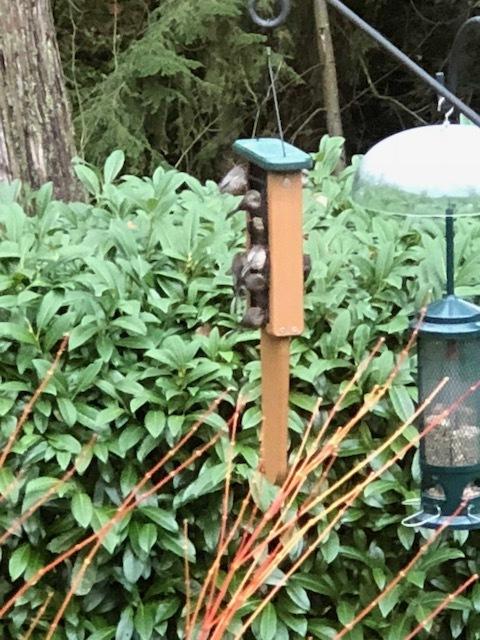 Check out this Bushtit party on John Voiles' tail prop suet feeder! At one point there were about a dozen of them!
Previous Photos