North Vancouver, British Columbia
1190 Marine Drive
North Vancouver, BC V7P 1S8
Behind the Shell Station

(604) 988-2121
Open Today Until 6:00 pm
| | |
| --- | --- |
| Monday | 9:30 am - 6:00 pm |
| Tuesday | 9:30 am - 6:00 pm |
| Wednesday | 9:30 am - 6:00 pm |
| Thursday | 9:30 am - 6:00 pm |
| Friday | 9:30 am - 6:00 pm |
| Saturday | 9:30 am - 5:30 pm |
| Sunday | 11:00 am - 5:00 pm |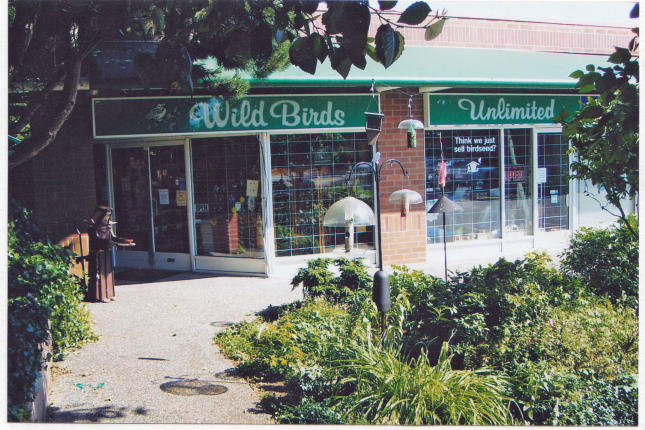 Mark and Laura Eburne Franchise Store Owners
View Our Store Site
Holiday Hours:
Mon, Dec 24th: 9:30 am - 4:00 pm
Tues, Dec 25th: CLOSED
Wed, Dec 26th: CLOSED
Mon, Dec 31st: 9:30 am - 4:00 pm
Tues, Jan 1st: CLOSED
Winter SuperBlend™
The Season's SuperFood for Your Birds
Ever wonder what it takes for wild birds to survive the colder days of winter? Even when temperatures are milder, it takes a lot of energy to make it through winter's longer hours of darkness.
You can help by offering Winter SuperBlend™ available only at Wild Birds Unlimited. It provides a super-boost of energy and fat essential for winter survival.
Shop our store to learn how you can help the birds this season. And how you can attract more beautiful birds to your backyard.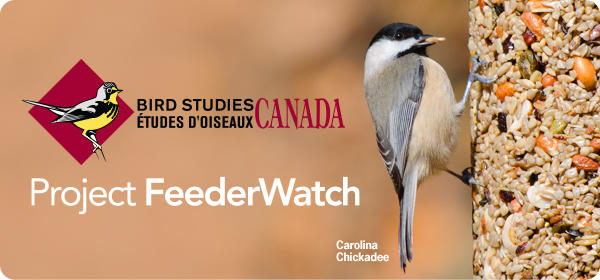 This PFW season runs from Saturday November 10th, 2018 to Friday April 5th, 2019
Project FeederWatch is a winter-long survey of birds that visit feeders across North America. FeederWatchers periodically count the birds they see at their feeders from November through early April and submit their data. This helps scientists track broadscale movements of winter bird populations and long-term trends in bird distribution and abundance.
Anyone interested in birds can participate - including children, families, individuals, classrooms, retired persons, youth groups, nature centers, and bird clubs. You can count birds as often as every week, or as infrequently as you like: the schedule is completely flexible. All you need is a bird feeder, bird bath, or plantings that attract birds.

Nobody Likes an Empty Bird Feeder. Especially Your Birds!
Now, you can order your birds' favorite foods, bird feeders and more anytime and from anywhere with our online ordering option called MyWBU. When you order online, you'll get the same prices you'd get if shopping in our store and your order will be handled by the same local WBU staff you already know and (we hope) love.

Whether you can't make into the store and need something delivered, or you just want the convenience of having your order ready for in-store pickup, we've got you covered.
Daily Savings Club points will accrue for online purchases and even count towards earning Bird Buck Coupons.
-----------------------------------------------------
Order ahead for free in-store pickup or get free shipping on orders over $99 that ship within FedEx Zones 0-1. Orders of less than $99 or that ship to further destinations will incur a shipping charge shown at the time of checkout. Daily Savings Club points will accrue for online purchases when you register at MyWBU Store with the same email address associated with your DSC membership.
---