North Vancouver, British Columbia
1190 Marine Drive
North Vancouver, BC V7P 1S8
Behind the Shell Station

(604) 988-2121
Open Today Until 5:30 pm
| | |
| --- | --- |
| Monday | 9:30 am - 6:00 pm |
| Tuesday | 9:30 am - 6:00 pm |
| Wednesday | 9:30 am - 6:00 pm |
| Thursday | 9:30 am - 6:00 pm |
| Friday | 9:30 am - 6:00 pm |
| Saturday | 9:30 am - 5:30 pm |
| Sunday | 11:00 am - 5:00 pm |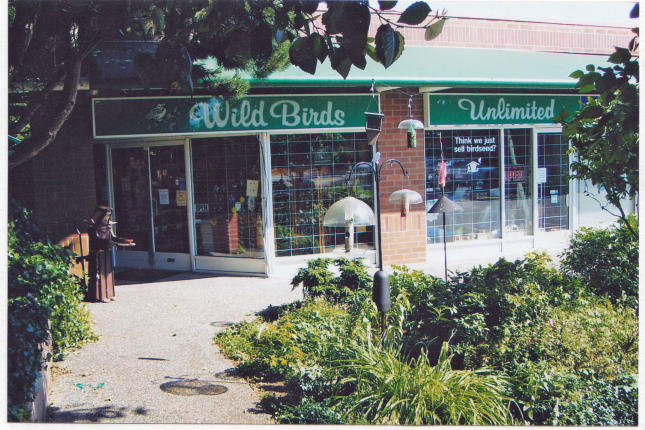 Mark and Laura Eburne Franchise Store Owners
View Our Store Site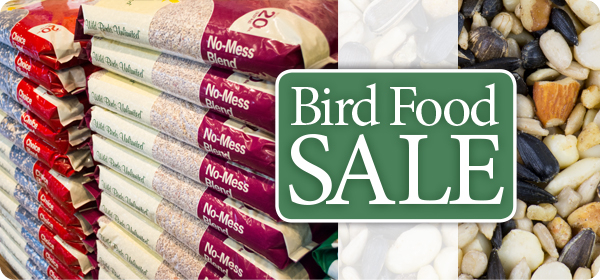 Offer a Variety of Foods to Attract More Birds!
WBU Seed Blends: We offer a variety of seed blends regionally-formulated for the birds in our area. Our blends contain no fillers - just foods your birds will love!
No-Mess Cylinder: Birds will flock to this tidy food option. Our No-Mess Cylinder includes sunflower chips, peanuts, tree nuts, and cherries.
Bark Butter: No bird food attracts more species of birds than Jim's Birdacious® Bark Butter®, a spreadable suet that can be easily smeared on tree bark or a Bark Butter Feeder.
Hot Pepper No-Melt Suet Cylinder: A wide variety of birds will enjoy dining on our Hot Pepper No-Melt Suet Cylinder. Squirrels - not so much.
15% OFF All Bird Food*
Daily Savings Club Members: Don't forget you save 5% off sale prices.
*Valid only at the participating store(s) listed. One discount per purchase. Offer not valid on previous purchases or sale items. Offer valid in-store only 10/15/18 thru 10/28/18 at the 1190 Marine Drive WBU location.
Special Event! Thursday October 18th
Learn How to Harvest and Clean Your Mason Bees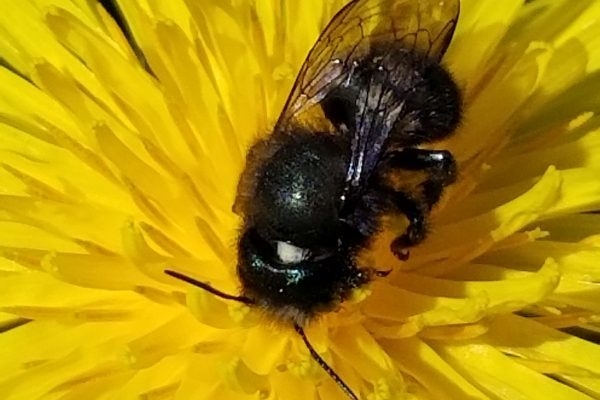 Do you have a mason bee house in your garden?
Did mason bees lay eggs in it this past spring?
Are you wondering "now what do I do with all of these bees"?
If the answer is yes to all of the above, or if you just want to learn more about caring for mason bees in your yard, join us and mason bee expert Dr. Margriet Dogterom on Thursday October 18th. Dr. Margriet will show you step-by-step how to remove your bee cocoons, clean them, and store them in a safe place until they are ready to emerge and start pollinating next spring.
Additionally Dr. Margriet will provide some insight on how you can save the wild bees!
Details:
Date: Thursday, October 18th, 2018
Time: 6:30 - 7:30 P.M.
Location: 1190 Marine Drive, North Vancouver
In store specials
Beverages and treats will be provided!

Space is limited so please contact us at 604-988-2121 or drop by to reserve your spot today!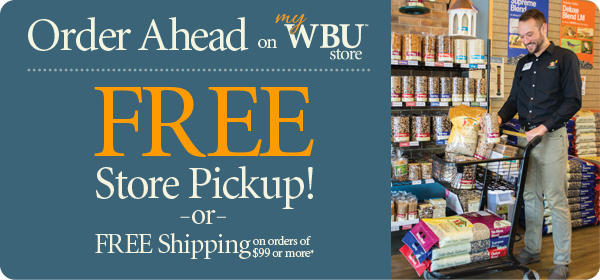 Nobody Likes an Empty Bird Feeder. Especially Your Birds!
Now, you can order your birds' favorite foods, bird feeders and more anytime and from anywhere with our online ordering option called MyWBU. When you order online, you'll get the same prices you'd get if shopping in our store and your order will be handled by the same local WBU staff you already know and (we hope) love.

Whether you can't make into the store and need something delivered, or you just want the convenience of having your order ready for in-store pickup, we've got you covered.
Daily Savings Club points will accrue for online purchases and even count towards earning Bird Buck Coupons.
-----------------------------------------------------
Order ahead for free in-store pickup or get free shipping on orders over $99 that ship within FedEx Zones 0-1. Orders of less than $99 or that ship to further destinations will incur a shipping charge shown at the time of checkout. Daily Savings Club points will accrue for online purchases when you register at MyWBU Store with the same email address associated with your DSC membership.
---